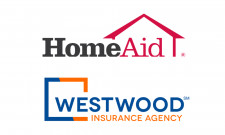 IRVINE, Calif., May 11, 2021 (Newswire.com) - Westwood Insurance Agency, a leading national personal lines insurance provider, increases HomeAid sponsorship to a Silver Level National Partner. Dedicated to assisting individuals and families in time of need, Westwood Insurance Agency will contribute $25,000 to support HomeAid in the fight against homelessness across the country. Westwood also recently held a spring employee matching donation campaign which will add an additional $3,500 more to its contribution to HomeAid's mission of ending homelessness.
In addition to the financial support, Westwood's President Alan Umaly recently joined HomeAid's Board of Directors.
"It has been exciting to see the growing engagement of Westwood Insurance Agency over the last several years from financial involvement to volunteerism and, now, with the opportunity for Alan Umuly to serve on the national board of HomeAid America. We are grateful for everything that they have done and the impact it will have on HomeAid's mission for years to come," said HomeAid CEO Scott Larson.
HomeAid, a building industry nonprofit and one of the nation's largest builders of housing for those experiencing homelessness, will use the funding to rebuild lives through their housing development, community outreach programs, workforce development program, and chapter growth and expansion efforts.
This additional support from Westwood comes at a pivotal time as the country continues to navigate through the pandemic and the homeless crisis becomes more widespread.
"As an insurance agency dedicated to helping people protect what matters most, we know how important a home is," said Alan Umaly, President of Westwood. "That's why HomeAid's mission resonates so much with all of us at Westwood. We're proud and honored to support HomeAid and make a difference in the lives of so many."
HomeAid's program identifies service providers working to help those experiencing homelessness that require additional facilities in which to house people. HomeAid's builder captains and their partners and suppliers take on these projects, completing them at a deep discount through the in-kind donation of their time and materials. These cost savings are reinvesting into life-changing programs such as job and life skills training, financial counseling, and physical and emotional support needed to get people back on their feet.
About HomeAid
Founded in 1989, HomeAid develops, builds, and preserves a variety of housing, including emergency, interim, transitional, permanent supportive, and affordable housing through its 19 chapters in 13 states. This includes resource/navigation centers that provide support services to those experiencing or at risk of homelessness. HomeAid partners with hundreds of nonprofit organizations nationwide that provide the housing and support services that help residents move toward self-sufficiency, such as education and job-skills training, financial counseling, physical and emotional support, and much more.
HomeAid has completed over 1,000 housing and outreach projects with a value of more than $288 million. HomeAid has added over 13,500 beds that have served over 410,000 previously homeless individuals. For more information, visit www.homeaid.org.
About Westwood Insurance Agency
Westwood Insurance Agency is one of the largest personal lines agencies in the United States, having helped nearly half a million people protect what matters most since its founding in 1952. As a full-service agency, Westwood offers a complete array of personal, commercial and surplus lines products. Westwood partners with the world's leading insurance companies to offer its customers choice and competitively priced insurance products. For more information, visit www.WestwoodInsurance.com.
Media Contact:
Westwood Insurance Agency
Katherine Thomas
katherine.thomas@westwoodins.com
Source: HomeAid America
Share: